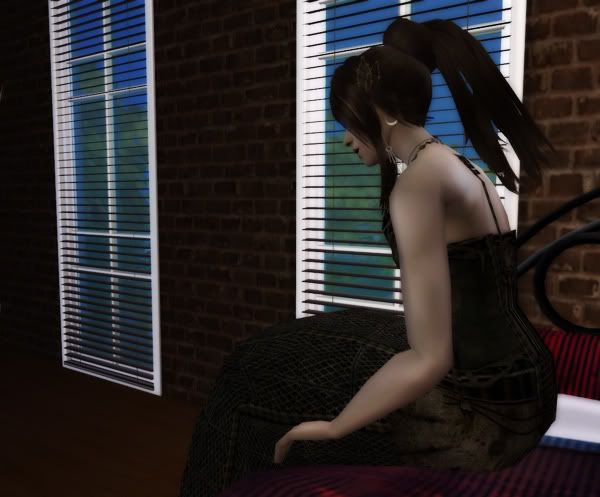 Threw you the obvious
And you flew with it on your back
A name in your recollection
Down among a million same
Difficult enough to feel a little bit
Disappointed and passed over.
When I've looked right on through,
see you naked but oblivious
and you don't see me
but I threw you the obvious,
Just to see if there's more behind the
Eyes of a fallen angel,
Eyes of a tragedy.
A Perfect Circle, "3 Libras"
Eckhard listened as Sesana paced in a line in front of him. If his count was correct, that would make the two hundred and twenty-sixth time she'd gone back and forth. The sound of her heels against the wood was grating and his irritation was becoming obvious.
"If I were able to see you, I'd assume you look every bit a tiger pacing its cage." He said suddenly, clouded eyes narrowing. He was without his sunglasses, Sesana had broken them and he never bothered to get a replacement. "Stop it. It is incredibly annoying."
Sesana sighed heavily, stopping to face him, "as if you'd know anything about worry. Caring about someone other than yourself for five seconds would likely kill you."
"Clever," he replied simply, quirking an eyebrow. "However, I'd suggest directing your anger, worry–whatever you want to call it–elsewhere. I am not your therapist."
"I just wish he'd talk to me," Sesana said sadly, ignoring Eckhard's statement. "And now, with Beryl here? What if she leaves again… how many times can we be left to pick up the pieces? Christian has changed so much… anymore of this nonsense and we're likely to lose him forever."
Eckhard rolled his eyes, "oh, wouldn't that just be a terrible pity? Perhaps he'd finally do something useful instead of dragging his feet around."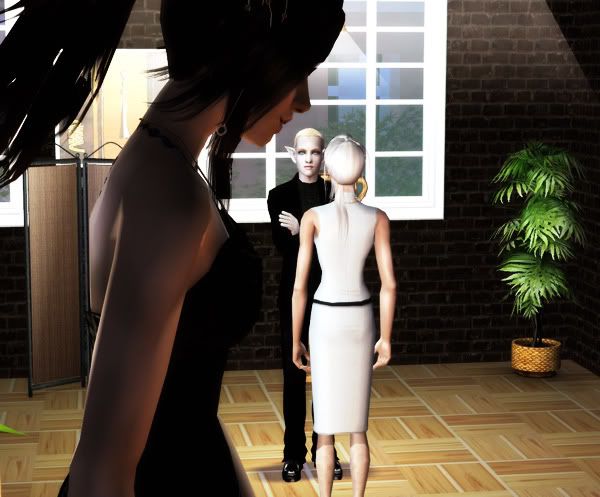 Before Sesana could tear into him, Eckhard distracted her. Valerie was descending the staircase. While he couldn't see the somber look on her face, he could certainly feel the waves of uncertainty and regret coming off her in droves. Ignoring her plight, he called out above Sesana's growling.
"Look, there's Valerie. Why don't you ask her what's going on?"