"Surely you cannot believe this one's horrible lies!" Elesuh pleaded, her arms crossed over her chest defiantly. "I have always been dedicated to this cause, I have done everything within my power to aid you. This foolish vampire has not! He is a lout, a plague upon your purpose! Let me rid of him now… and I swear to you, all future endeavors shall be successes."
"Don't dare push your shortcomings on me," Xavier shot back calmly, completely confident that Onael would never allow such a thing. "Maybe it is you who needs 'disposed' of."
"Blasphemous bastard!"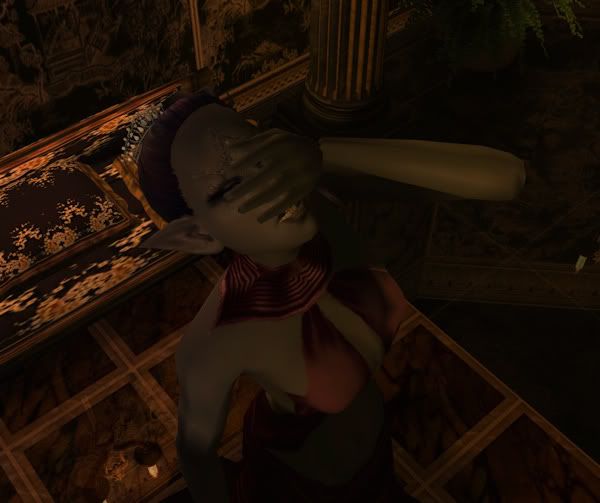 "SILENCE!" Onael roared, her voice echoing off the walls of the chamber. Their bickering was gnawing at her very core and she could feel the tension building around her. One more second of their senseless bitching and she'd likely kill them both without a second thought. "You are both fools! Idiots! Unworthy whelps undeserving of mine own presence!"
"E-Era Onael–" They began meekly, only to be cut off abruptly with another fierce roar.
"OUT! Go, both of you, and dare not say another word lest I rip your tongues out myself!"
The two left quietly and quickly, figurative tails nestled firmly between their legs. Once they were gone, Onael was free to nurse the headache brewing.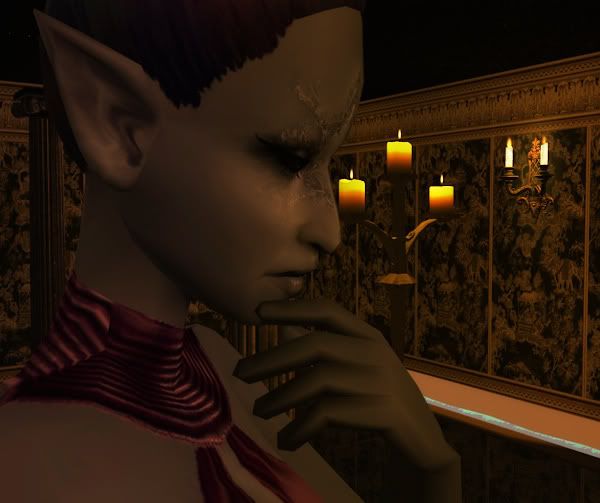 She had noticed the absence of the other party involved–her daughter, Samaria. She was to be present for the scolding too, though she was nowhere to be found. Onael hadn't bothered to inquire as to to her whereabouts, as neither Xavier nor Elesuh knew the truth of her identity. Instead, Onael had kept silent and silently simmered over the fact her deceitful daughter had disobeyed her command… again.
It seemed as if everyone within her own faction was unreliable. She would have to think of a fitting punishment for Xavier and Elesuh later. There was something nagging at the back of her mind about Samaria and she intended to find out what exactly it was.
She turned towards the door and began to exit in a flourish of skirts. It was time to pay Samaria a surprise visit. It was time to find out what exactly had her so busy that she felt it necessary to avoid her own mother. Onael would have to remind her of who exactly was in control here.