You…
You believed …
You believed in movements none could see.
You believed in me
Broken
Fell at the hands of those movements that I wouldn't see
Yet it was you who prayed for me.
So what have I done
To be a son to an angel?
What have I done
To be worthy?
Daylight dims leaving cold fluorescents
Difficult to see you in this light
Please forgive this selfish question, but
What am I to say to all these ghouls tonight?
"She never told a lie,
… well might have told a lie,
But never lived one.
Didn't have a life,
Didn't have a life,
But surely saved one."
See? I'm alright
Now it's time for us to let you go
Tool, "Wings for Marie"
Christian squinted his eyes, trying to focus them enough to see through the darkness. Before him stood a large door bathed in red light. There were no sounds in the room and he could feel so signs of life. The entire area felt like some sort of bizarre room in a fun house intent of terrifying children. Hesitantly, he took a step forward.
The sound of his boot hitting the floor echoed and reverberated off the walls, dulling his hearing. He cringed, bracing himself against the seemingly endless torrent of noise until it finally dissipated. Was this a vision? It surely couldn't be a dream… Christian hadn't slept since he'd been reborn.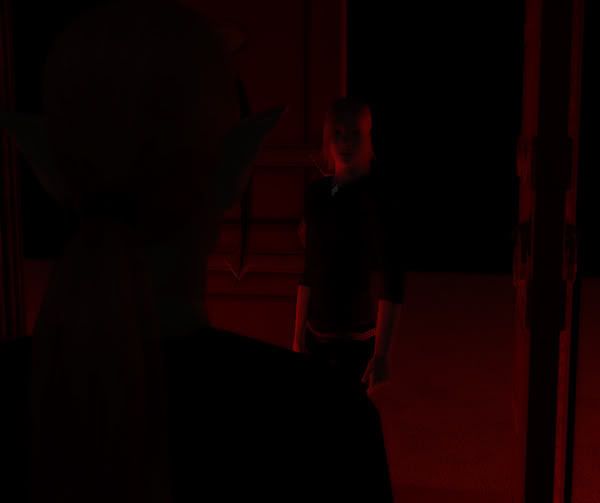 "I know what you're thinking," said a voice, though its words were unaffected by the aesthetics of the room. "I know better than anyone else."
Christian looked forward; the door was ajar and a shadowed figure stood before it. He could feel the weight of its gaze and quickly erected as many mental walls as he could. He was surprised when the figure chortled, and realized all at once that it was speaking to him through his own mind.
"You can't hide from me, Christian. I know all about you."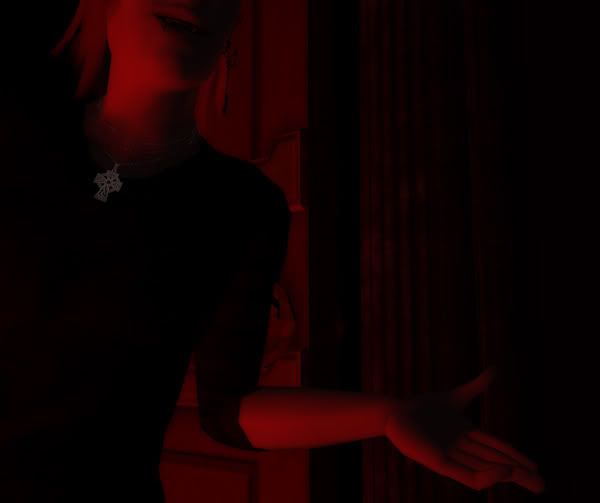 "I know your hopes, your fears, you desires," it continued, gesturing with its hand, the red light splashing against the pallid skin like paint on a canvas. "How does it feel, Christian? To have someone see right through you and your well-built facade of courage?"
"This is ridiculous," Christian snapped, looking around for an escape. "This isn't a vision. What is this?"
The figure laughed, though did not move, "are you frightened? Are you scared?"