'wake up…'
"Do you have the strength, Christian? Can you face what you know now to be true?"
Christian felt his hair against his back and shuddered. His clothing was completely gone. It was much too dark to see, but the fact that he felt his hair was enough. What the hell was going on? His skin tingled as if a thousand needles danced on the pore of every surface. His vision tunneled around him, nearly forcing him to the floor.
"You are alone, Christian," the figure continued, ignoring the sudden changes. "Alone, weak, and hopeless."
He desperately wished that damned figure would shut up. His rage bubbled beneath the surface, contained by the sensations that overwhelmed his senses. Frustrated, he wished to cry out, but found he had no voice.
"This isn't over. You can't escape me."
…wake up!
Suddenly, the figure stepped forward, allowing its face to be illuminated by some strange source of light. Christian felt his soul recoil within his body as he gazed upon the identity of his tormentor.
"…I am you," it said with finality, eyes glowing brightly in the light. "Wake up, Christian." It followed with a whisper, repeating it again in a lower tone. "Wake up."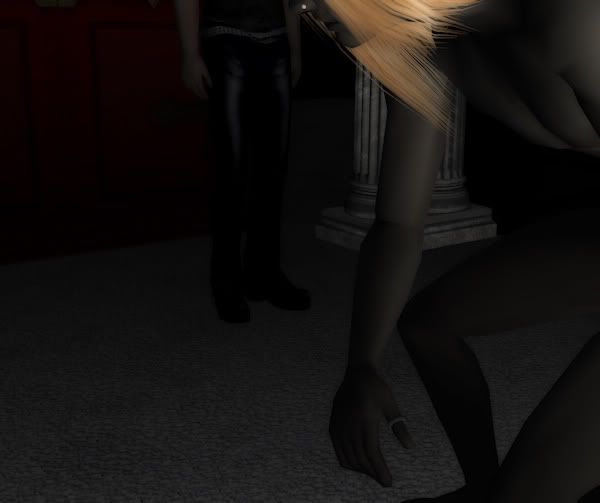 Christian collapsed, unable to bear the weight any longer. Inside, his mind and soul cried out, violated by the mirror image of his former self. He gasped for breath as the world fluxed around him. He couldn't cry out his skin felt as if it were being peeled off, slowly and meticulously. The world around him darkened as the pain intensified.
'Christian, wake up!'