The hot water pelting bare skin alarmed him and he jumped, nearly sending Beryl backwards against the slick tile. She recovered, though barely, her hand resting on his shoulder. Gently, she moved her hand under his arm, helping balance him as well as herself.
"Christian, what the hell is wrong with you?" She said angrily, though it was obvious she was worried. "I thought something had happened… your eyes were open, but you weren't responding–"
"I'm fine," he grunted, pulling himself to his feet, trying to forget the anger and desperation he had felt. His hand absently felt for the knob and turned off the water. Beryl handed him a towel.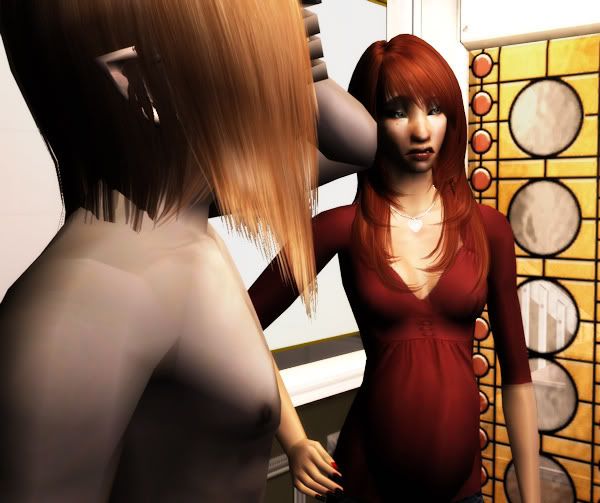 Snapping on the overhead light, Beryl shot him a look, "what the hell happened? And don't tell me 'nothing', either. I know fucking better than that."
"It isn't really something I can talk about," Christian responded tersely, rubbing his forehead. It felt as if he'd run headlong into a brick wall. "Not until I know more…"
"Are you kidding me?" Beryl replied, hand on her hip, exasperation written all over her face. "What part of 'fragile condition' are you missing here? You're not even going to give me an explanation? The shock could have killed me!"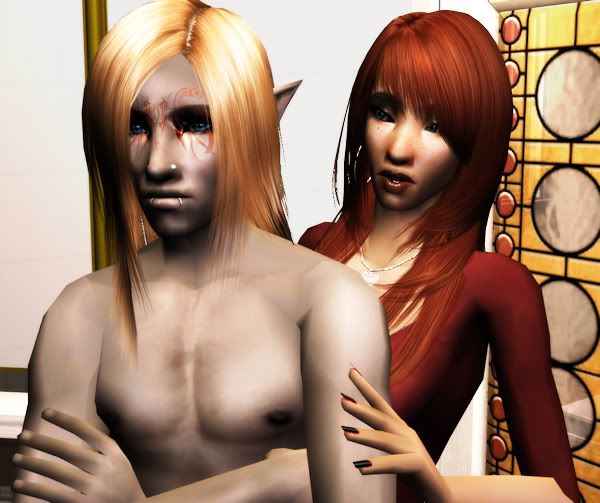 He turned away from her, pushing down the slight pang of guilt. "Don't use that against me, Beryl. That isn't right."
"I'm just freaking out," Beryl said, her voice softening a little. She placed a tentative hand on his arm. "I… I had to meet with Sanctus Unus. I get back from that and find you in here like that. What else was I supposed to do? Freaking out is part of my hormonal response to everything right now."
Christian didn't ask her to tell him what Sanctus Unus had said, he knew better. Anything exchanged between the two were meant to stay as so. He couldn't help but feel a little bit of worry, though. What had Sanctus Unus said about the baby?
As if reading his mind, Beryl quickly added, "I'll tell you what I can later, all right? But right now… I need to lie down. This is just too much. Shit… no more unsupervised showering for you."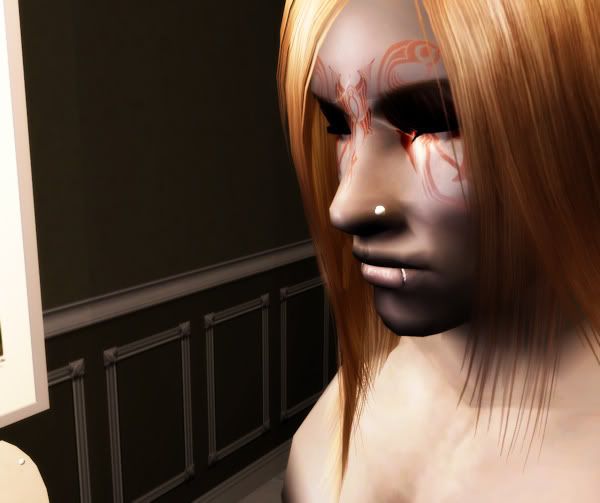 Upon hearing the bathroom door click closed behind her, Christian let out a long sigh. He was still trying to gather all the thoughts running through his head. It was difficult to make any sense of what he had just experienced. It was unlike any vision he'd ever had before. Was it because Sanctus Unus was gone now?
If it were a true vision, and not just his mind's own dementia, then it had made one thing very clear… Christian's suspicions were true. That thought alone made him feel so sick he nearly buckled.
He wasn't ready to accept his final fate. Not if it meant that.