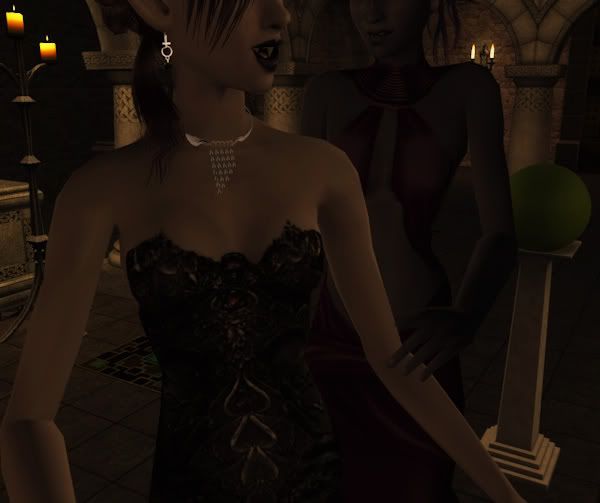 Disarm you with a smile
And cut you like you want me to
Cut that little child
Inside of me and such a part of you
Ooh, the years burn
I used to be a little boy
So old in my shoes
And what I choose is my choice
Whats a boy supposed to do?
The killer in me is the killer in you
My love
I send this smile over to you
Disarm you with a smile
And leave you like they left me here
To wither in denial
The bitterness of one whos left alone
Ooh, the years burn
Ooh, the years burn, burn, burn
Smashing Pumpkins, "Disarm"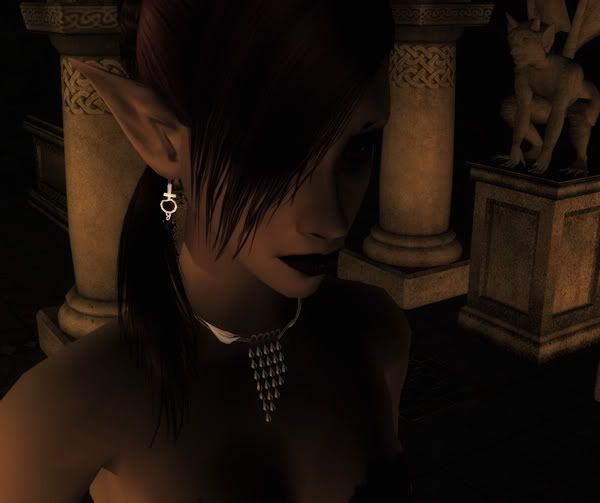 "It must have slipped my mind."
The words came out before Samaria had time to think. She regretted them instantly, her throat twitching in anticipation as her stomach began to churn. She shifted, the weight of Onael's stare like a great boulder hefted onto her shoulders, forcing her down against the floor. When Onael did not respond, Samaria nearly sighed in relief.
Nearly.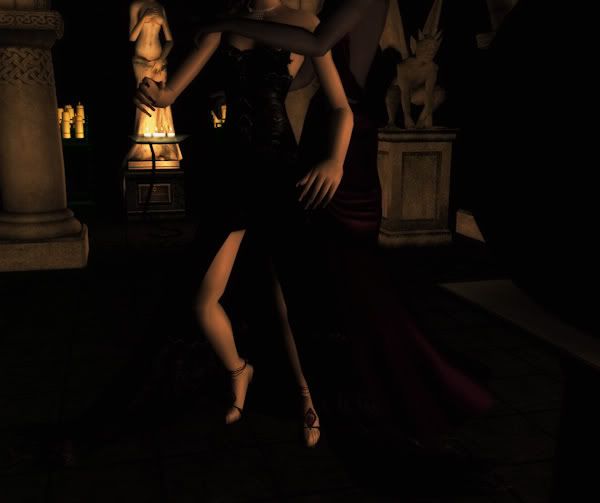 "Do you think I'm a fool, Samaria?" Onael said forcefully, her hold like a vice grip. Her breath was hot against Samaria's ear–her tone like acid, repeating again what she had said. "Do you?"
"N-no," Samaria choked on her words, Onael's hand connecting hard with her back, rattling her spine. She could hardly stand and were it not for the secure hold of Onael's arm, she'd surely fall. "Yo-you're… not… a fool…"
Onael cracked her hard on the head, causing her body to twirl. Catching it in the air effortlessly, Onael pulled her closer, Samaria finding her nose within centimeters of Onael's. Purple eyes with no end to their depth stared back at her, full of hatred, of suspicion.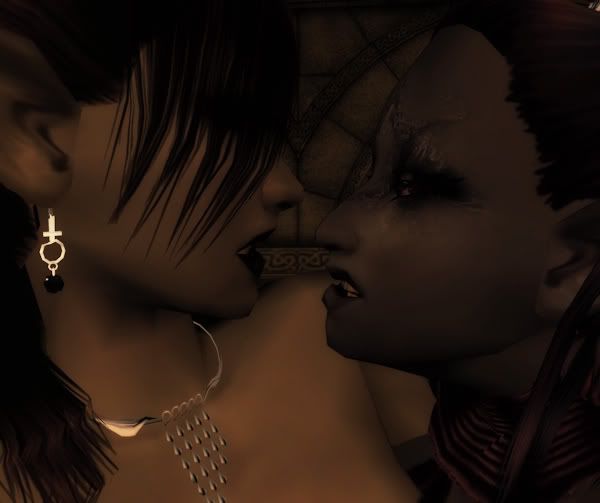 "Do not forget who is in charge here," Onael hissed, pulling hard on Samaria's arm. "Do not make me regret keeping you alive. Do not force me to change your fate, Samaria."
"N-no, Era Onael," Samaria gasped desperately, pulling back, unable to stare into those eyes any longer. There was no warmth to be found, no familiarity. "I should never… I am… thankful–"
"You are pathetic."