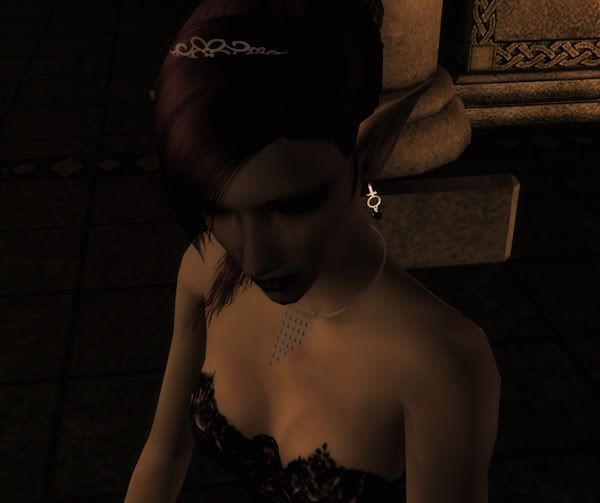 Samaria hit the ground hard, the force behind Onael's throw preternatural and beyond any normal being's imaginings. The floor rumbled beneath her from the collision while her brain rattled around in her head. It took her a moment to regain her composure.
"Get up," Onael demanded, towering over her; Samaria was caught in the net of her seemingly endless shadow. "Do not disgrace me further with your simple-minded weaknesses!"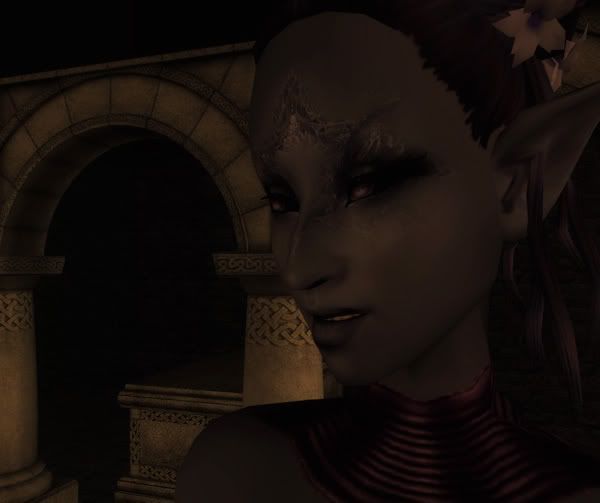 "I grow more and more tired of you each passing day, Samaria," Onael began warningly, eyes glowing in the darkness like pools of magic. "I am beginning to regret my decision. I am beginning to think that perhaps you are not worthy enough to be here."
"N-no!" Samaria began, pleading, but she stopped dead. She tried again, her voice firmer this time, "I am worthy, I am worthy of this life, Era Onael."
"That has yet to be seen."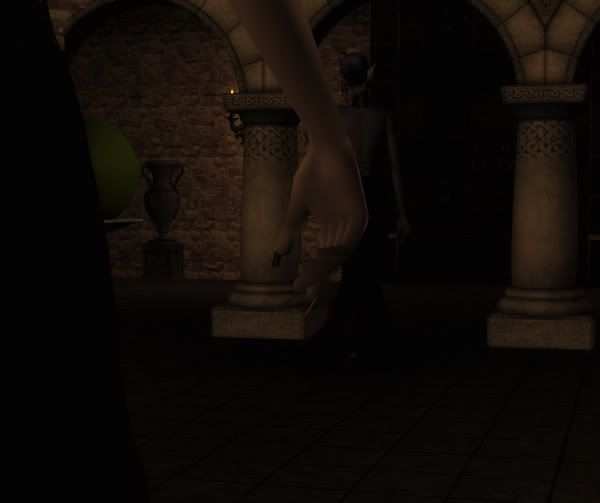 Pleased with Samaria's fear, Onael turned and began to exit. Without bothering to stop, she said, "I am watching you, Samaria… remember that always."
Samaria watched her leave, long, nubile fingers gently twisting into fists at her side. She heard the large doors close with a resounding rumble of stone and wood. She could barely contain her anger and cried out in a rage so fierce it deafened her for a second.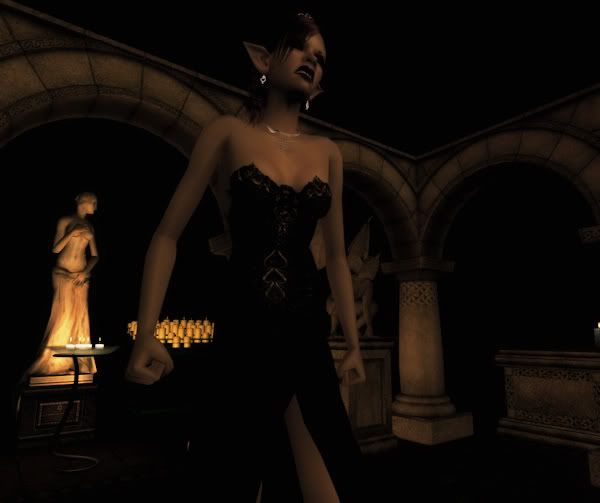 She stared, her narrowed eyes lingering on the doors, imagining Onael standing there. She saw herself strong and powerful; she was in control, in charge and Onael was dead. She cried out again and then screamed, thrashing about and walking in circles, trying to exorcise her hatred.