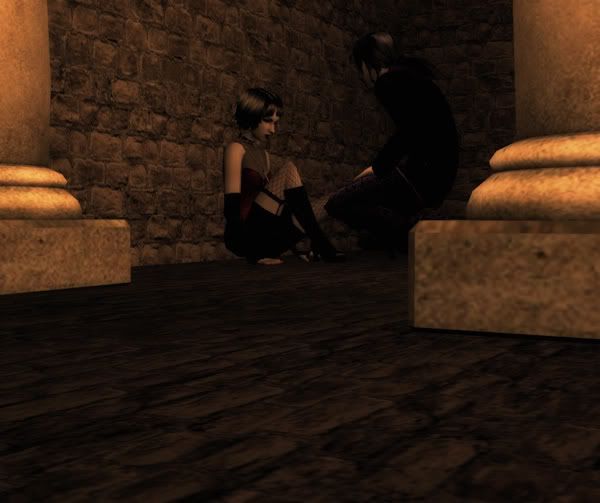 Nicolas was sure to set Melissande down gently against the cold, stone wall. It was an empty room, one of many within Samaria's catacombs. Melissande would be safe here, safe until it was all over.
He lingered, staring at her pallid face and lifeless eyes. There was a bit of soot on her cheek. Nicolas removed it with a slight rub of his thumb, wiping it on his pants.
"I will fix this," Nicolas said solemnly. It was silly to speak to someone who was clearly very unconscious, but it made him feel better. It made him feel less alone. "I promise I will."
He closed his eyes, his mind a blur of thought and reasoning. There was no use contemplating it any longer, he knew what he had to do. Samaria's plan was madness and he felt a guilt beyond any comprehension for what aid he had given thus far. Samaria was clearly not the answer.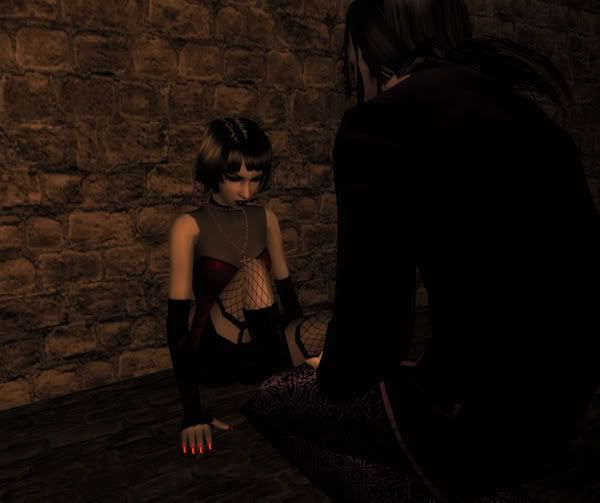 "I may not be back to get you," Nicolas said, his voice low and barely audible. "But I hope you'll be able to find your own way out from here."
He rose slowly, straightening out his pants and taking a deep breath. With one last glance at his sister's somber figure, he turned and moved to leave the room.
Reaching the door, he hesitated, his face twistied with anxiety. Was he fool for thinking this, for actually moving to act on it? No, he was a fool to help Samaria. It was too late to do anything about that, she'd already gotten everything she wanted from him. He was weak.
But it wasn't too late for Melissande… he could still save her. He just needed to be strong. Onael wouldn't be pleased to see him, but he was sure she'd listen once she heard what he had to say.
The door clicked closed behind him.