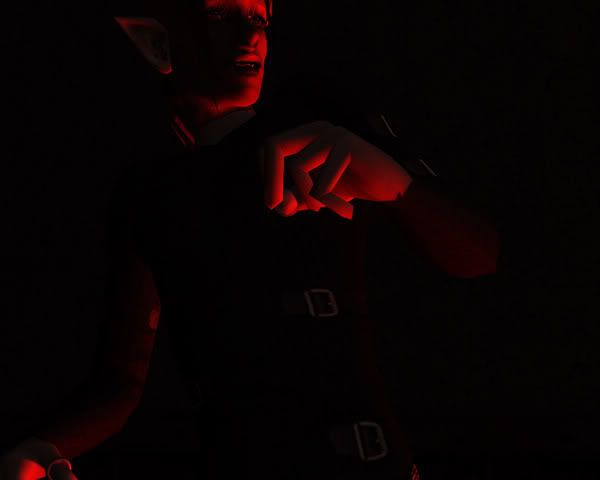 Before he had a chance to question it, he was forced back towards the wall. The lights snapped out, replaced by a red that washed over his features, blinding him temporarily. He stumbled backwards further, nearly bumping into the bedside table.
"You are a fool! Stupid mortal fool!" The figure raged, drawing nearer and nearer. Christian had a desperate fear of this thing, of its touch. He was frozen.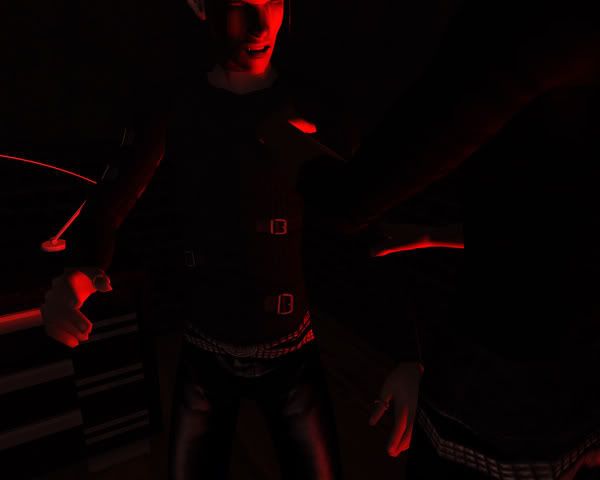 It seized his arm, causing him to convulse. The wrongness of this touch was so true that it shook his very core. His soul cried out in revulsion as the mirror image's other hand moved forward, finger poking at his broad chest.
"Sanctus Unus chose wrong! You will not do what is necessary!" It snarled angrily, finger jabbing through Christian and into his chest. He felt its hand around his heart and he shuddered, gasped, and nearly fainted all at once. "I will make you!"
'I can't believe you're doing this to me again, Christian.' The figure cried out, pulling back. It disappeared, the connection breaking, the darkness enveloping everything until it was completely black. Christian stumbled, drawing hurried and short breaths. His heart thumped hard against his chest, rattling his entire body. His soul wailed, his own energy tainted by the touch of the mirror image.
He collapsed, his hand coming out at the last second and catching the bedside table. He coughed and sputtered, unable to draw enough oxygen into his lungs to calm his throbbing heart. The world around him faded in and out before finally, he was freed from the nightmare.
"This is getting old," Beryl huffed, arms on her hips. She stared at Christian, his forehead against the bar, his shoulders slumped. "You don't sleep, no, but you can completely ignore me and space out when I'm trying to talk to you. That's great. Asshole."
Her voice was tinged with anger, but its familiarity comforted him, drew him back and far away from the darkness. He drew a deep breath, not bothering to lift his head.
"I'm so glad you're concerned about what Sanctus Unus said!" Beryl muttered sarcastically, turning on her heel and heading for the steps. "I'm going to take a bath. When you get off whatever the hell it is you're on, let me know and we'll talk."