Nicolas stopped dead, startled by the sound of the large door nearly flying off its hinges. It hit the wall hard, but the noise didn't have the same effect on Nicolas as seeing his sister's form hurrying towards him.
"What the hell are you doing?!" He demanded, a sudden feeling of panic washing over him. If she was found…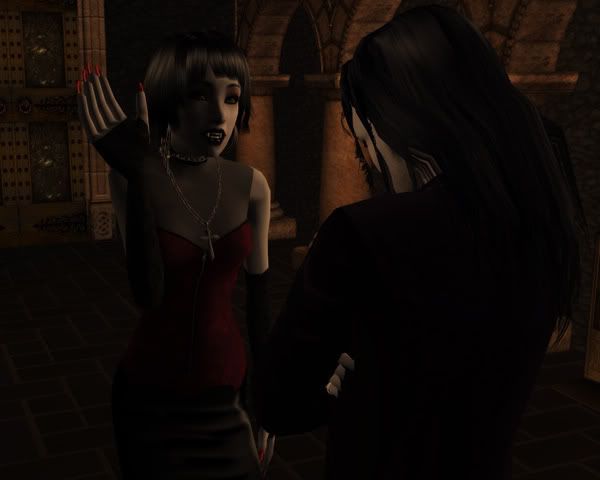 "Stop, stop," Melissande heaved, trying desperately to regain her ability to talk. She waved her hand in front of Nicolas languidly. "You can't go… any further. You have to stop."
"What are you talking about?" Nicolas snapped. "There's no other choice!"
"You idiot!" Melissande roared back. "Don't you get it… can't you see?"
"See what? That you're an idiot for getting us both killed? If we're seen–"
"Damn it, Nicolas, just shut up! You're such a coward," Melissande seethed, hand on her hip. She was regaining her composure. "I'm here for a reason and you're about to fuck it all up. Stop and listen to me."
"What are you talking about?"
She rolled her eyes, "dear brother, you are truly clueless. Let me spell it out for you–"
Suddenly they heard a noise further down the hall, behind the far door. Nicolas grabbed hold of Melissande, pushing her forward.
"Later, sister. Right now, we've got to hide."