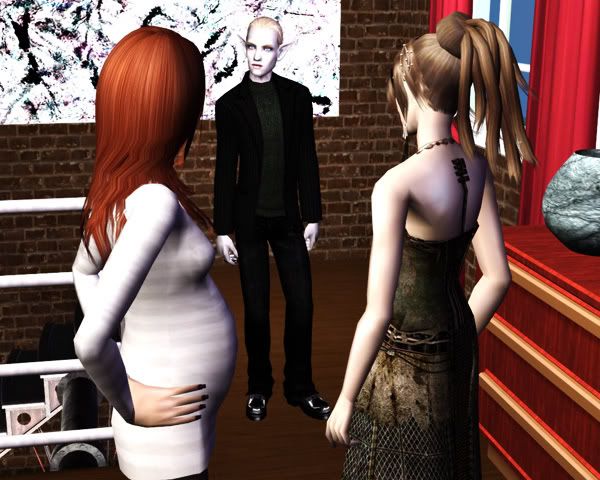 "Don't compare yourself to a pregnant woman, Valerie," Eckhard said, appearing at the top of the stairwell and surprising them both. "You are far more valuable."
"E-Eckhard, when did you?"
"Asshole," Beryl snapped, interrupting her. "Isn't eavesdropping a little below you?"
Eckhard ignored Beryl's quip and instead focused on Valerie, "will you excuse us a minute, Valerie? I think Sesana needed you downstairs."
Valerie reluctantly left, though the animosity that passed between the two caused her to hesitate, she knew she couldn't disobey Eckhard.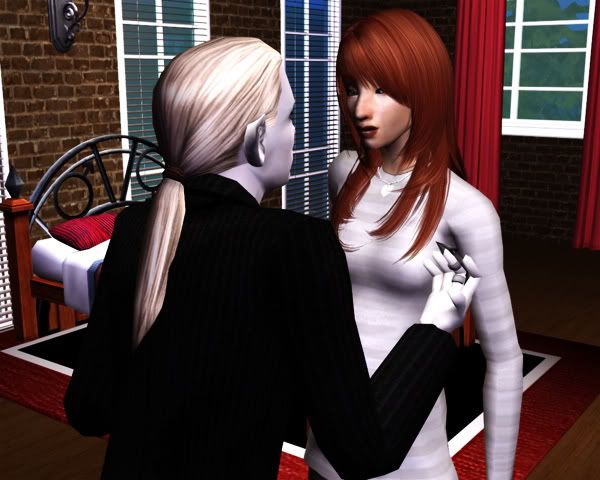 As soon as Valerie was gone, Eckhard flew into Beryl. He was livid.
"Your audacity is astounding!" He snapped, getting in her face. "Don't drag Valerie into this, we barely got her out when she did try to get involved. Can't you see? This is simply something we mustn't trifle with. And I won't have you endangering her or the rest of us due to your own stupidity!"
"Fuck you," Beryl said, rolling her eyes.
Eckhard was stunned, "excuse me?"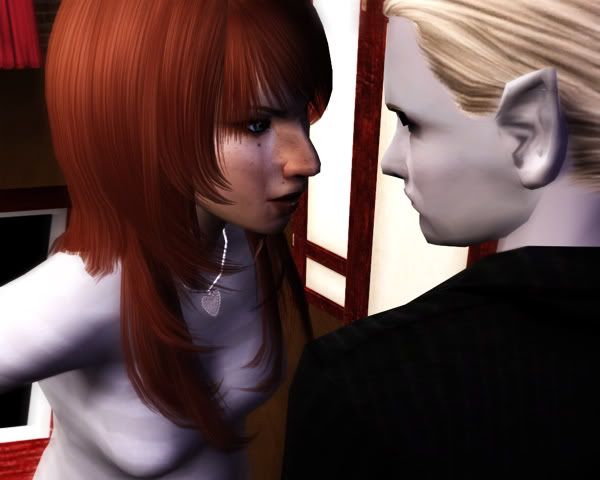 "I said fuck you!" Beryl growled, jumping forward suddenly and catching Eckhard off guard. Now she was in his face, now she was the one yelling. "Everyone else might tremble and shit their pants at the sound of your voice, but as far as I'm concerned, you can go fuck yourself with that high horse you rode in on! I'm not afraid of you, because I've seen worse. Hell, I am worse! So you want to fucking step up, huh? Do it, fucker. Try it."
The energy around them crackled, building much like it had when Valerie had been in her trance. For a moment, Eckhard was stunned. What was this? Had he been mistaken? But his knowledge of Sanctus Unus' plan seemed so complete.
"I know my role, Eckhard fucking Koenig and trust me when I say it supersedes yours by leaps and bounds. Go ahead, try and stand between me and Christian. I will find him, and fuck all and everything that gets in my way!"
Beryl backed off, but her narrowed eyes continued to stare him down. Strangely, he did not retort. Instead, an amused look passed over his features. He brought his hand to his chin thoughtfully.
"Perhaps I was wrong," he said aloud to himself. "Consider it a first. No matter. I know where Christian is and if you're so determined, I suppose I can't stop you…"