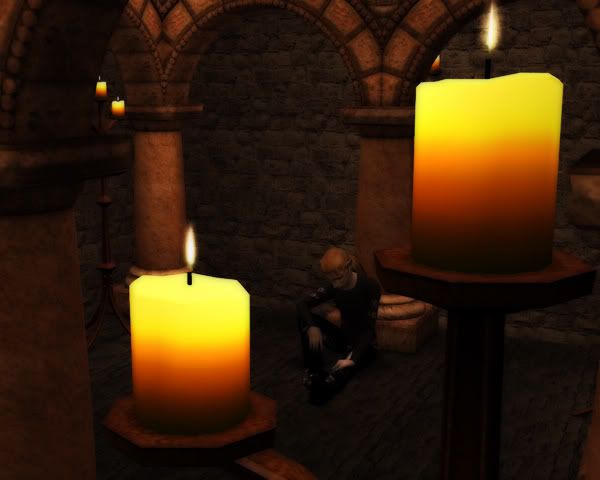 I did my time and I want out
So effusive – Fade – It doesn't cut
The soul is not so vibrant
The reckoning – The sickening
Packaging subversion
Pseudo sacrosanct perversion
Go drill your deserts – Go dig your graves
Then fill your mouth with all the money you will save
Sinking in – getting smaller again
I'm Done! It has begun – I'm not the only one!
And the rain will kill us all…
We throw ourselves against the wall
But no one else can see
The preservation of the martyr in me
There are cracks in the road we laid
But where the temple fell
The secrets have gone mad
This is nothing new, but when we killed it all
The hate was all we had
Who needs another mess?
We could start over
Just look me in the eyes and say I'm wrong
Now theres only emptiness
Venomous, Insipid
I think we're done – I'm not the only one!
The limit's of the dead…
Slipknot, "Psychosocial"
Christian sat in a heap, unable to go any further. He had no idea where he was, all the corridors were hauntingly similar. He felt like a small mouse trapped in an endless maze. The only thing missing to make it even more disturbing were fun house mirrors. A heavy breath parted his lips and he closed his eyes.
His choice weighed heavily on his mind, pushing down hard on his shoulders. It felt as if the world itself hovered over him, threatening to drop and crush him completely. He had sworn to abide by Sanctus Unus, to do whatever must be done for the greater good… and he had failed. He turned his back on that promise, that oath, and everything that he had become.
The realization washed over him harshly, causing every fiber of his being to cry out in revulsion. What had he done? His stomach rolled and his vision tunneled as the sounds and sights around him dimmed and became distant. He was no better than Onael; he had betrayed Sanctus Unus just as she had.
And for what? Nothing. There was nothing he could do and that fact alone made his skin crawl and his anger build. The lack of control was overwhelming and it made him realize just how little power he truly had. Sure, he could shape his own destiny, but would good was that if any deviation caused everyone else's to shift? He had already caused a great disturbance, this much he knew… and for nothing. He couldn't change someone else's fate, even if it stared him blindly in the face, taunted him, and tortured him until he wanted nothing more to just die and have it be finished.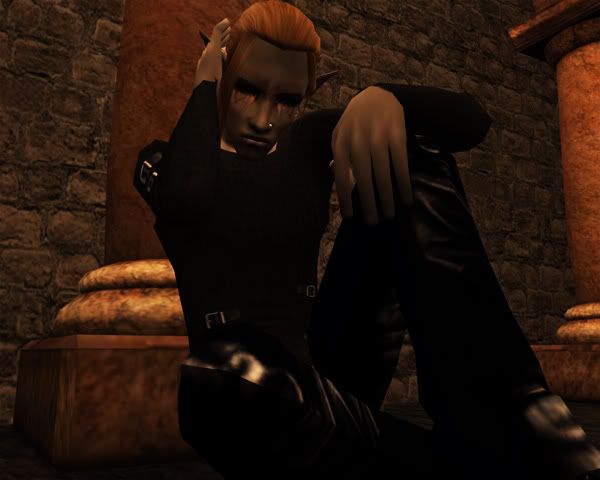 Death would not come for him, for fate is unforgiving and rarely kind. Instead, it would pass him by and leave him to suffer endlessly. How can he sit idly by? How could Sanctus Unus possibly expect him to accept this and do nothing? Perhaps the omnipotent being hadn't, perhaps he had been played again.
Dark thoughts filled his mind and he found himself drowning in despair and sorrow. What was the point? He was helpless. He would have to sit by and watch it happen and do nothing. He'd sooner die.