His thoughts were interrupted by the distant sound of footsteps. Focusing, he could hear them clearly, two sets. The most prominent clapped against the hard stone in a frantic pace and he could almost hear the labored breaths that accompanied them.
Perhaps one of Onael's people was coming for him? It could even be Samaria. He begged them to come. There didn't seem any better way to end this.
"Just as I thought," Melissande's sultry voice called from the doorway. She moved to tower over him, long pale legs and eyes as dark as night. "I don't know why I didn't just walk here. It isn't like you're going to run off. You're obviously too busy brooding in your silly self pity to get up and do anything."
Nicolas stood quietly behind her, unable to look at Christian. He found a place on the wall to stare at, hoping that if he concentrated on it hard enough, his body wouldn't break into tremors. He had no doubt that Christian had every intent on following through with his threat on Nicolas' life.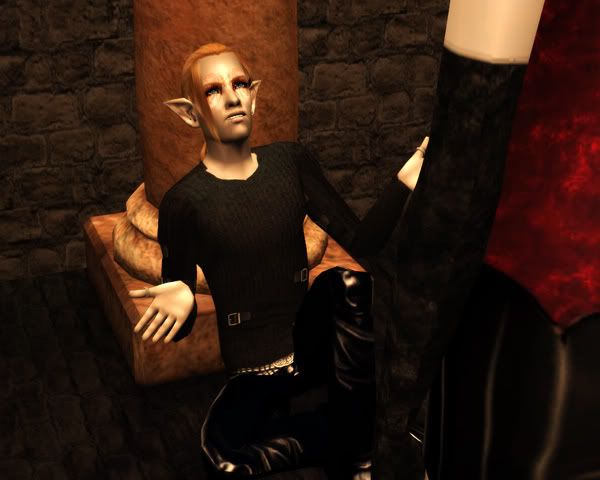 "Another lie," Christian spat out angrily, glaring up at her. "Why am I not surprised? What are you doing here, Melissande?"
She rolled her coal black eyes, "oh, get over yourself. It isn't like you're the only one being pushed around like a chess piece here."
"As if that makes it any better."
"And to answer your question," Melissande said, ignoring his comment. "I'm here to save your ass from wallowing. So stop being such a damned mental case! Can't you see what's going on around you?"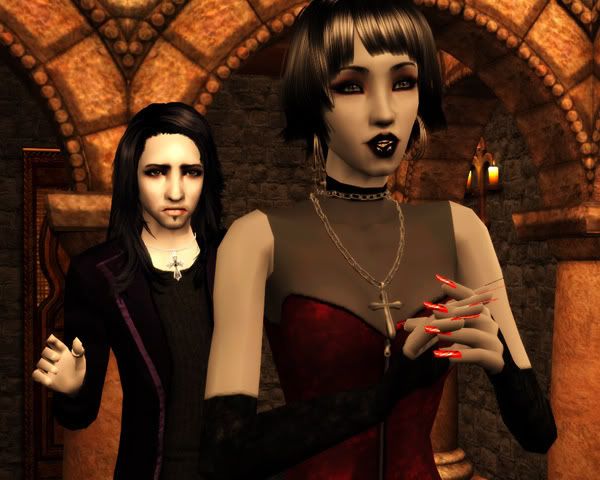 "The only thing I see is Nicolas," Christian glared, his gaze falling on shrinking figure behind Melissande.
"What did I tell you before, Christian? You won't kill Nicolas because you can't. As much as you want to be the 'big tough man', you're not. You're the same damned Christian you always were, only with a shinier coat of paint and some useless self-righteousness added into the mix." She smiled sweetly and continued. "So if you're quite done, we have bigger shit to do right now."