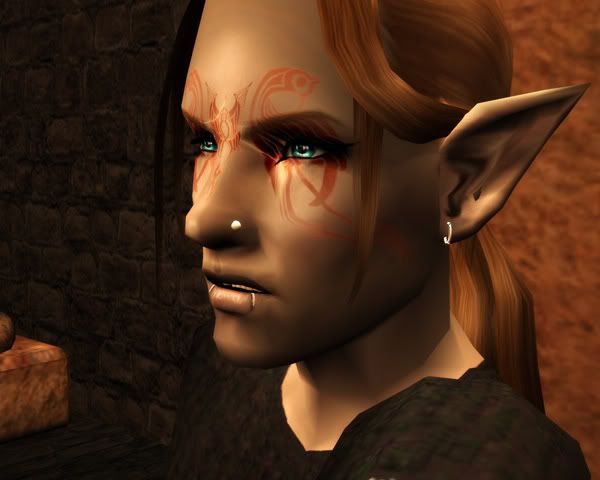 Christian was not so easily dissuaded. He continued to pin down Nicolas with his eyes, his glare growing more intense with every second. Finally, he spoke, causing the object of his hatred to flinch in uneasy anticipation.
"You nearly killed Valerie," he ground out, making sure to emphasize 'kill'. "Were it not for me, she'd be dead right now…"
Nicolas moved to speak, but was quickly cut off. He quieted, allowing Christian to continue.
"Don't even give me that shit line about how you knew I would be able to save her. You and I both know that's complete bullshit. You fully expected her to die… all so you could save your pathetic ass. At least own up to what you did, Nicolas. At least take responsibility for once in your life."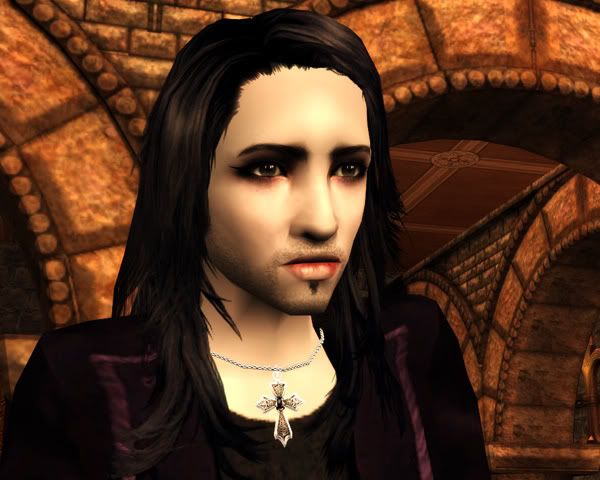 "I-I… I wasn't going to say that," Nicolas began, shakily. He was terrified. Christian was completely and wholly capable of taking him down and unlike Melissande, he didn't have the blind belief that he wouldn't. "I did what I did and there's nothing I can say otherwise. I fully meant for Valerie to die and I used her feelings so that I could make her vulnerable…"
"Nicolas!" Melissande scolded, giving him a look. At this rate, Christian would kill him!
Nicolas shook his head, "he's right. Even if he's going to kill me, I have to own up to it. It was stupid. I was stupid… but even in saying that, I know I'd do it again. Just to save my own ass…"
Christian rose to his feet slowly, causing the breath to catch in Melissande's throat. She watched as his eyes never left Nicolas'. She waited for him to move, but he didn't. He stood there, staring. They both did. It was nerve wracking.
"Words I never thought I'd hear you say," Christian said, finally breaking the gaze. He glanced angrily off to the side. "I don't forgive you for it, and I never will… but I suppose I can tolerate you for this brief moment in time."
Melissande exhaled, relieved. It bought Nicolas time and it meant Christian was willing to cooperate–both were to her advantage.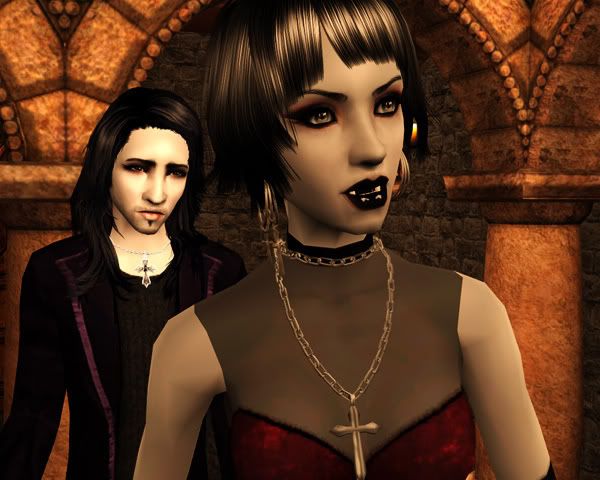 Nicolas was not nearly as pleased. He had never really anticipated how heavily Christian's hatred would weigh him down. It was easier to ignore when he wasn't physically present, but to see him now, and to see such burning anger in his eyes… it was crippling. He would never be forgiven and Christian, if given the chance, would kill him.
"Now, if we're quite done wasting time, can we get going?" Melissande said, trying to turn the subject back to the important part. "I know you've had your head lodged firmly up your ass for the past few hours, but the rest of us haven't. I'm here for a reason, Christian. Right now, it's to tell you that you need to haul ass before Beryl and the others get themselves into a world of shit looking for you."