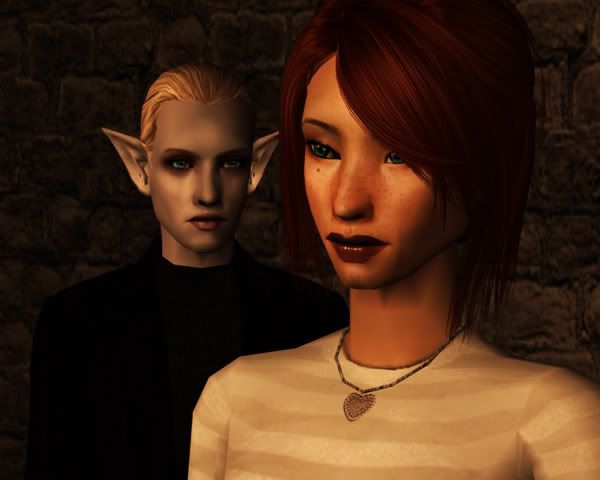 "This had better be a joke, Eckhard," Beryl said tersely, looking around the empty room.
She wasn't a fool, she knew he was up to something. Valerie and Sesana were woefully absent and she was certain that Eckhard had done that on purpose. She looked around warily, taking in her surroundings. Where were they? How far away were the others?
"I did not see you as the frightened type," he said bitterly, not moving from his spot.
"I'm not," she snapped back.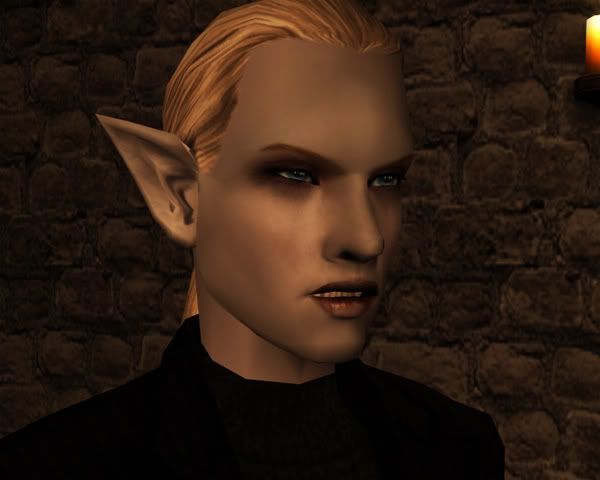 "Perhaps in the future… you would find it a bit more beneficial to at least be cautious," his voice changed suddenly, low and full of warning. His clouded, blue eyes narrowed and his pale lips moved into a sneer. "Sanctus Unus is a fool if it thinks I'll be so easily lead along… I won't allow this to happen. I will not be surpassed by you and I will not allow that sad excuse for a son any pleasure in this life or the next."
The look Beryl gave him was filled with its own kind of warning, "you don't know what you're talking about, Eckhard. This isn't my choice, it is what I am."
Eckhard shook his head, unconvinced, "this was a game already in progress when you joined… and now you've gone and made it worse, for yourself and for others."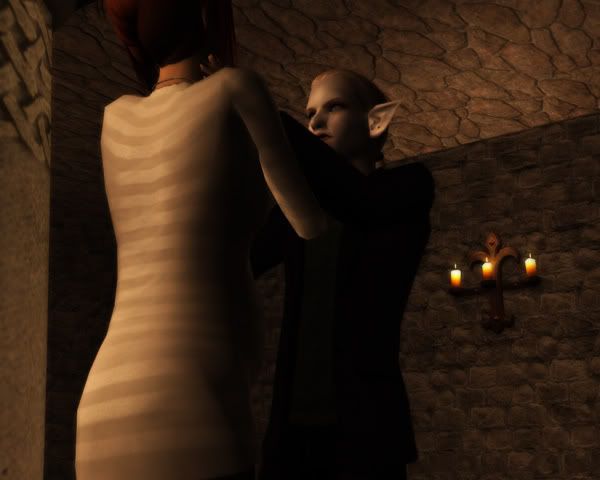 He was fast, faster than she had anticipated. Before she could blink he had her up against a column, strong hands around her neck. She had underestimated him because he was blind; mistake number one. He was like Valerie, he didn't need his eyes to see. She wiggled and fought against him, but he was physically stronger.
"First she forces me into this meaningless existence," he snarled, his grip tightening. "Now she means to give that useless son of mine some sort of solace? I think not. Everyone will suffer the same that I have and I'll be damned if you change that!"
"You ignorant fuck!" Beryl choked out, her rage building. "None of this has anything to do with you!"
"Why don't you just shut up and die? It's what you've wanted all along," Eckhard shot back, squeezing tighter. "Consider it a gift."
Beryl felt her insides twist, crying out in revulsion. Whether it was from his touch or the energy that poured out of him, she would never know. She could feel her own strength building up within in her, twisting in the core of her soul, her own heart ceasing to beat and the blood within her ready to pour out at a moment's notice.
"Fuck you," she ground out, releasing it. Her cry of pain was mingled with Eckhard's cry of surprise as he was thrown violently backwards in a rush of black and red.