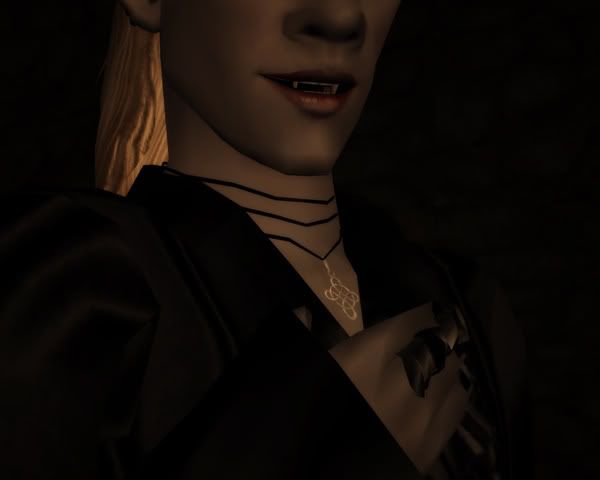 A distant sound, almost like a whisper, caught her attention. She turned, but saw nothing, nothing but the dark shadows of the columns that flickered and waved with the motion of the candle's flame. Anxiety rose up within her. Was she alone? It didn't feel as such.
Beryl bit her lip, cautiously stepping backwards. If something awaited her in those darkened corners, then she would see them coming. They wouldn't spring up from behind. She felt her back push against the cold stone wall, the shock of it stealing the breath from her lungs. She steadied herself, both physically and mentally.
She felt trapped. A familiar panic overwhelmed her, threatened to consume her whole. All she could see was darkness…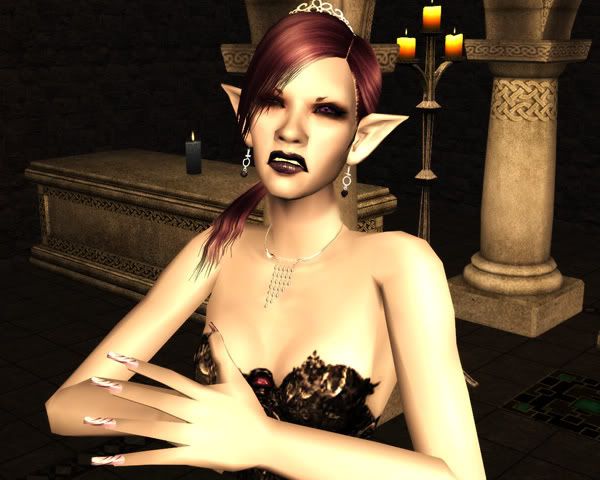 Samaria snarled, fists clenched angrily. She looked at her mother, who stood indignant before her. She had brought two of her lackeys along with her. Samaria, however, would not fall so easily in line as they had. She would fight this senseless retreat with every fiber of her being.
"We should not be running!" She shouted, her voice echoing off the cavernous walls. "I won't leave this place like a coward!"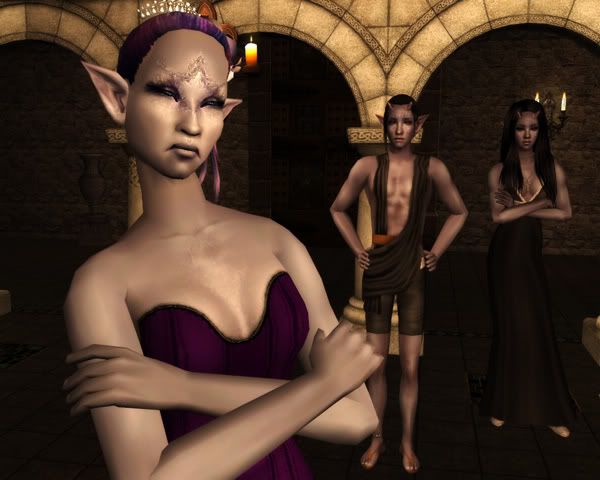 "You dare accuse me of cowardice?" Onael's voice boomed, causing her companions to shrink back. They did their best to ignore the fact that Samaria was quite different than they had know her to be. "You forget yourself, Samaria."
"You are the one forgetting!" Samaria hissed. "You wanted power… and now you flee from it?"
Onael's eyes narrowed into dark, angry slits, "I flee because my foolish child was born lacking a functioning brain! I flee because there is no other choice, this battle is lost… but the war is not yet over. Can you not see the merit in living to fight another day? I do not even know why I bothered fetching you… I should just kill you and be rid of my mistake!"