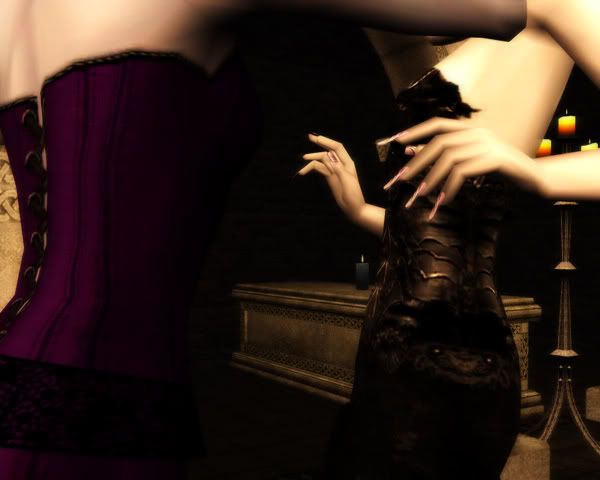 Without warning, Onael moved forward. Samaria was unable to react, she felt the hard palm of her mother's hand connect with her face. Bones cracked, blood flew. She knew she had lost. Why did she ever bother fighting to begin with?
Onael fisted her hair, yanking her forward. Her knee connected with the soft meat of Samaria's stomach, causing her to recoil with pain. She cried out. Onael drug her forward, towards the door. Her hold on Samaria's hair was unrelenting.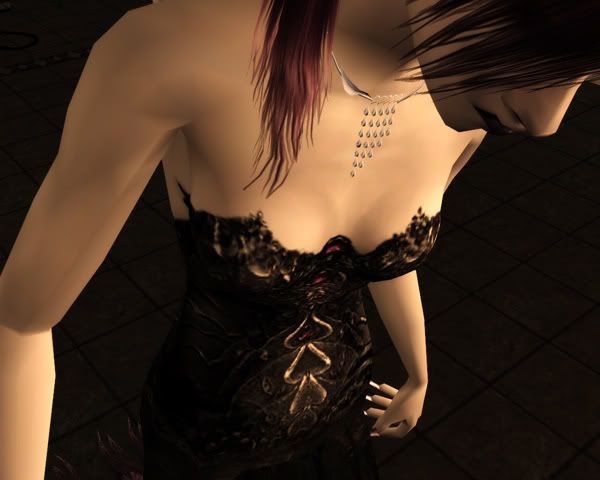 Samaria was humbled. She could do nothing more but allow herself to be drug, to submit herself to Onael's will. She would not win this, Onael was still too strong. Someday, though, she would be stronger. There was hope for her yet, especially if a half-breed such as Christian could become so powerful…
"I think we should keep going this way," Valerie said, her blind eyes facing the opposite way she pointed. "Sesana? Are you still there?"
"I'm here," Sesana offered, touching her back. "I'm following. Keep channeling him. He will lead us to Beryl."
A vacant expression overtook Valerie's face. She no longer felt nor sensed the things around her body, but the strain of running, the hurried breaths, the frantic scrambling of another. She could see his path, feel his thoughts. He was close, but was it enough? Another lurked in the shadows.
"Valerie?" Sesana's voice brought her back. "Are you ready to move forward?"
"Yes," Valerie said, breathless. "But we have to hurry."