Beryl shook her head, red tendrils framing her face, "you always were foolishly sure of yourself, Xavier."
"Is that so? I rather think I have the upper hand here."
"That's where you're wrong. You think that you can really hurt me? As much as I'd like to see you try, you won't get the chance."
Xavier's blonde brows furrowed with anger, "and why is that?"
She paused a moment, letting his anticipation grow, watching the fear creep into his eyes. There was delight there, a sick sort of satisfaction. It built within her as she spoke, "you assumed I was alone. I'm not."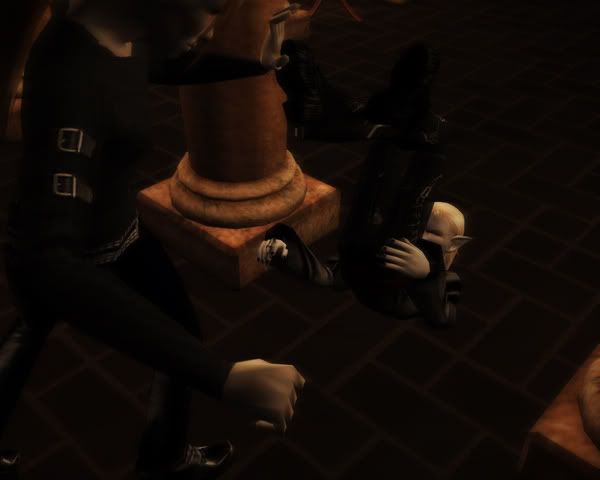 Xavier barely had a moment to register what Beryl said before his body was rocked. He felt it build in his back and quickly advance through his body. When he was again coherent, he found himself on the ground, facing his younger brother's enraged visage towering over him. The door was in shards, bits of wood still moving through the air, as if suspended in slow motion.
He could feel his influence moving through him, tightening his muscles, crippling his tendons. Christian didn't have to touch him, the damage already done.
Blood flew from his mouth as Christian's boot connected with Xavier's chin. He could taste it, though do nothing as it clotted in his throat, threatening to choke him. He was overpowered, he had lost. That realization was almost too much to bear. He tried to will himself upward, but was once again thrown down by Christian's energy. It pushed against him violently, bouncing him off the floor. He could feel it passing through his skin, immense pain causing his entire body to scream with agony.
There was no remnant of the Christian he had known in the figure that came down upon him like an avenging angel. Blind rage filled his eyes, twisting his face, drawing on his carnal, darker nature. It shamed him to think it, but he saw Eckhard there, in that face, in the violent blows. Something had taken hold of him in the same way.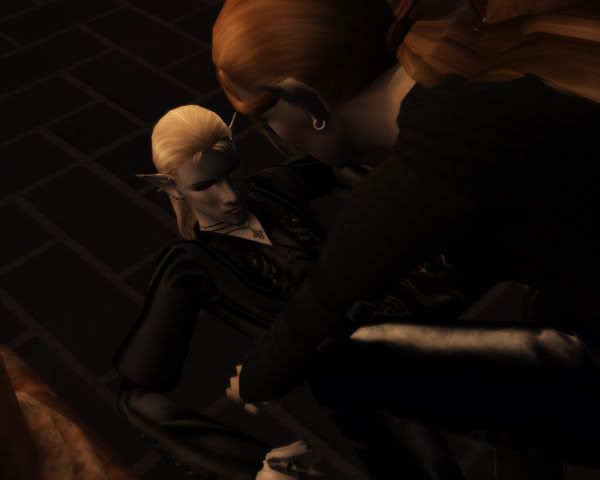 "I told you I would kill you," was all Christian uttered, his voice deep and resounding with preternatural fury.
He grabbed onto Xavier's collar, drawing him forward. Nothing could stop him now, nothing. A need had built within him, one that he had not recognized before. A tingling sensation overtook his arm as he siphoned Xavier's energy. He felt it fill him, heal all the parts and close all the holes. Had he injured himself at some point? He must have, for he felt the bruises disappear and the bones in his hand reconnect.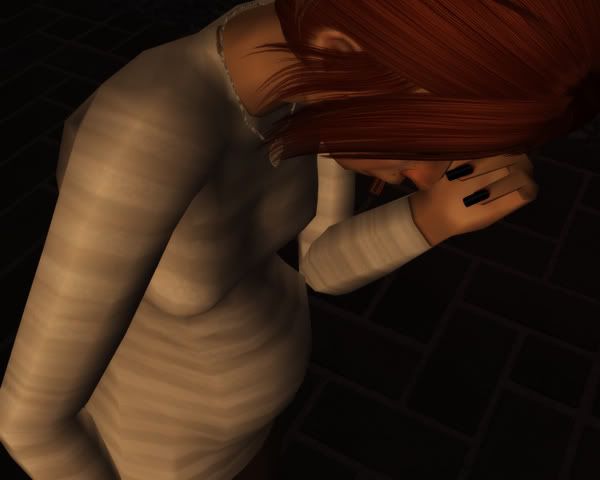 Beryl could not bear to watch as Xavier's body shriveled into a husk, eventually disappearing into dusk. Her stomach rolled, her mind spun. She knew that Christian had acted in defense… of his former self, of her, but it would not erase the carnality of the scene from her mind.
Perhaps, worst of all, was the fact that she could see his energy, the aura that surrounded him. It was as black as hers, tainted and impure. Sanctus Unus' words haunted her, stung her heart. Were their souls so entwined that her own taint would spread to him? Grief threatened to overwhelm her, brought tears to her eyes.