"It isn't up to you anymore, Christian. Our roles were reversed…" Beryl said, her voice steady. His hands released her and she took a step back, though her hands remained on him. She touched his face. "Death is my part to play."
Christian could scarcely move, his grief was overwhelming. As she physically pulled away he could feel her doing the same mentally, as well. The walls were erecting themselves rapidly. Her pain was slowly becoming a distant thrumming in his skull.
"It isn't right, not after everything that's happened! Not after what you've endured…"
"See it for what it is."
Their fingers were all that remained touching. He could feel her slipping away from his consciousness. He knew that if she were not standing before him now, he would be unable to reach her, to sense her. It would be like this forever now, there would be no comforting assurance in the back of his mind. She would be gone, forever.
"You know what I want, Christian. Please do it."
He saw that for what it was, a final plea. It tore at his chest, finding his heart and threatening to rip it away. Words faltered on his lips and his own eyes betrayed him with wetness. He scarcely heard the door open behind him as he watched her fall. He shuffled to the ground to catch her.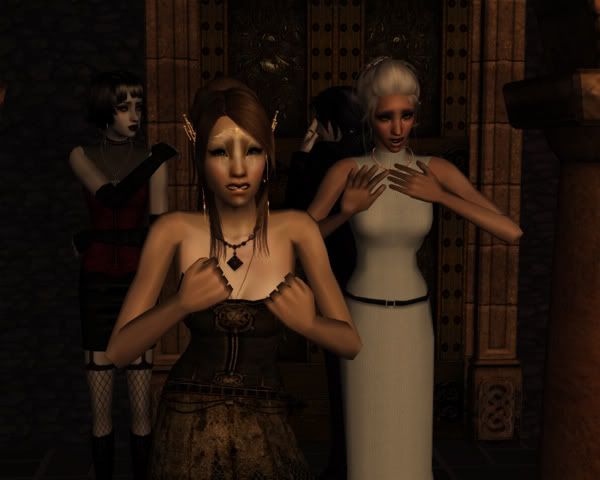 Valerie and Sesana were horrified to find that they were too late. They saw Christian on the ground, holding Beryl as she made noises of pain and sweat beaded on her forehead. Melissande and Nicolas came in moments later, shocked by the scene. Nicolas turned away, unable to watch while Melissande held herself tightly, feeling suddenly vulnerable.
The room was tense and wrought with uncertainty. Most of all, it was inundated with death's lurking embrace.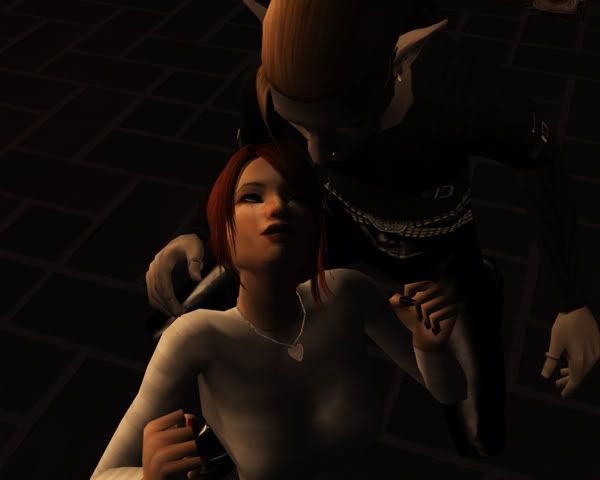 If Christian tried hard enough, he could still access parts of her. The pain was insane, it rocked her body and filled it with uncontrollable tremors. He was forced to let go as a violent wave of energy was expelled from her body.
With what little of his voice was left, he called to Sesana. She came without question. This was her purpose, she knew, but she wasn't sure if she could do it.