Sesana tried to shoo Christian away, but he refused to move. It was difficult to get to Beryl at this angle, especially with her flailing about. Her water had broken sometime ago, that much Sesana could estimate. She did not look forward to the moments to come. Her abilities as an Era had been stolen away, but not her senses.
She saw the dark halo of death around Beryl and it chilled her to the bone. Suddenly, the words Beryl had spoken before made sense. Sesana felt her own sadness threaten to overwhelm her.
It seemed to last forever, but in truth, it had only been moments. Valerie, though blind, was privy to everything going on within the room. She could feel Nicolas' discomfort, Melissande's twinge of regret, and Sesana's uncertainty. Most importantly, though, she could feel Christian's overwhelming sadness and the hatred it threatened to breed. Beryl's own misfortune was lost on her, though Valerie knew what awaited. She knew it was necessary, but the price seemed far too much.
A cry shattered the silence as tears made their way down Valerie's cheek. She could feel the rush of new life replaced by the anguish of another lost. The entire room grew somber.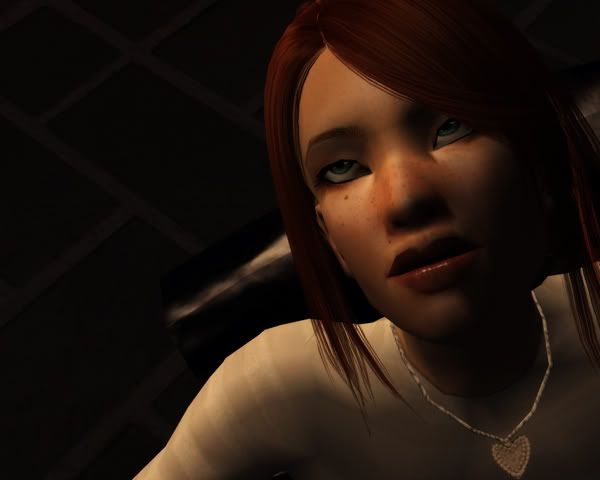 Beryl was gone from him now. He could seek her out until the end of his days, but never find her. It was a reality that made him feel sickened. He could scarcely rationalize the scene before him, too caught up in what had been lost. He looked at her, green eyes nearly rolled back, head lolling on his knee. She was still warm, but that, too, would soon leave her. Her body was a soulless husk, its life stolen away.
Her final words had been a maddened ramble, jumbled and confusing. He could make out one clear statement, though, and it truly chilled him. What had she been trying to tell him?
'Death is only the beginning…'