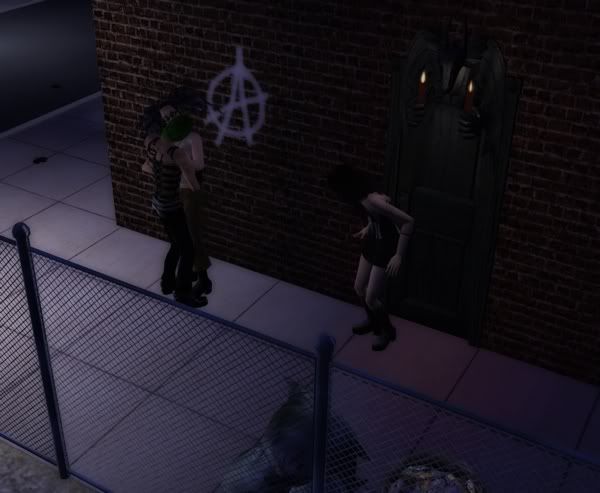 Underneath her skin and jewelery
Hidden in her words and eyes
There's a wall that's cold and ugly
And she's scared as hell
Trembling at the thought of feeling
Wide awake and keeping distance
Nothing seems to penetrate her
'Cause she's scared as hell
Wide awake and
Keeping distance from my soul
Wide awake and
Keeping distance from my soul
I am frightened too
I am scared like you
I am frightened
Tool, "Cold and Ugly"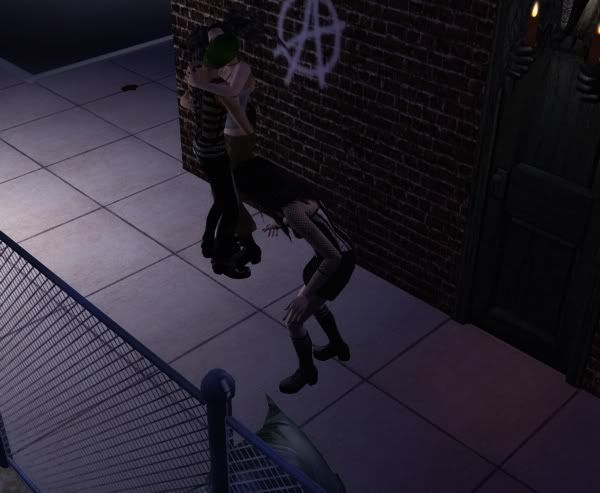 Ava stumbled out of the dive bar, the thumping bass audible through the worn brick walls. It reverberated in her skull, causing her to lose her balance again. The world spun around her and her vision tunneled in and out. She had drank enough for any normal human to require their stomach to be pumped. Thankfully for Ava, she was hardly normal.
She stumbled past the oblivious couple making out. She would have rolled her eyes, but it was likely it would just make her ill and she didn't want to vomit all over the sidewalk.
The bright light of the street lamp hit her hard. She recoiled, her eyes snapping shut. Her stomach flopped and she could feel the liquor burning its way back up her throat. She swallowed hard and ignored the pounding sensation behind her eyes, forcing them to gaze upon the empty street. It was late, much too late for any normal human being to be out. Thankfully, Ava wasn't normal.
That stupid wench in the red dress had made that clear as crystal. Ava's throat burned and she ruefully swallowed again. Fuck her and fuck her 'purpose'.
Beryl Cross was dead.
Her equilibrium cooperated enough for her to make her way past the overly bright street lamp and down the street. Idly, she wondered where exactly she was–she didn't remember this part of town. Why had she come here? Why did she go to that stupid dive bar? She had been so angry, she didn't bother rationalizing and just went in search of her favorite 'quick fix'–alcohol.
She pushed back the wave of nausea that threatened to overtake her and continued walking. She could have gone to James, of course, he was always partying. He would have welcomed the fact she was back to being overly indulgent. It was all James did and all he cared about. Being a vampire was one big party to him. He didn't know a damned thing about the real world.