A ten ton brick is making me sick
Breaking my bones with the weight of it
Weight would grow with each new soul
Buried fine lies make big black holes
Who am I supposed to be?
Not like you give a fuck about me but
Who am I supposedly
When I'm finally done
But I'm finally done
With the divisions of
My former thorns with who I may have loved
I'm finally done
With the dissension oh
And I don't mind saying
Don't mind saying
I'm to blame
Nothing comes from nothing
Must mean something in the end
Justify the means
I need to break you
Need to hate you
Need to take this back but
Taking is like giving
If you're at the other end
I won't pretend to know your feelings
I could never break the chain
Hurt, "Ten Ton Brick"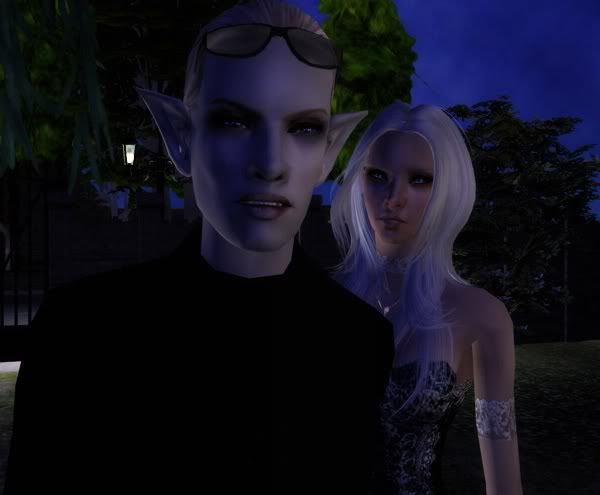 Eckhard had been enjoying a quiet evening when Sesana had rudely stomped all over. He often came to the graveyard to think–it was the only place he felt he could truly be alone. Unfortunately, this was no longer true. Now everyone knew exactly where to find him and his safe place was anything but.
"I'm sure you could care less," Eckhard began, his tone laced with malice. "But I come out here to be alone."
"What you mean to say is you come out here to sulk over a corpse." Sesana shot back, surprising him.
His eyes narrowed. There was no need to hide them from Sesana, so his sunglasses rested easily on his head. It felt good to be free of them, but he wished it was under better circumstances.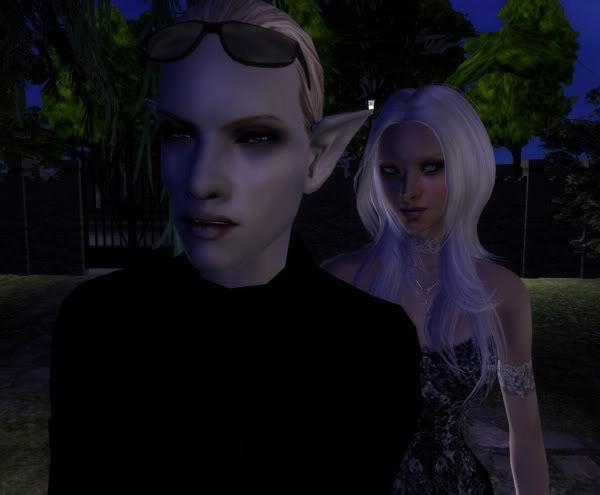 "What I do with my time is no concern of yours, Sesana." He bristled, his lips forming a hard line. While he wasn't facing her, he could feel her eyes boring holes through his back. She wasn't going anywhere. "Why do you insist on bothering me?"
"Ever the fool, Eckhard," Sesana replied, ignoring his question. "More concerned with a past that never happened than with the present. When will you wake up and see all that you've missed?"
At this, Eckhard snorted, "everyone has to reap what they sow–even your beloved Sanctus Unus."
"Sanctus Unus saved your pathetic soul, Eckhard Koenig. You would do well to remember that."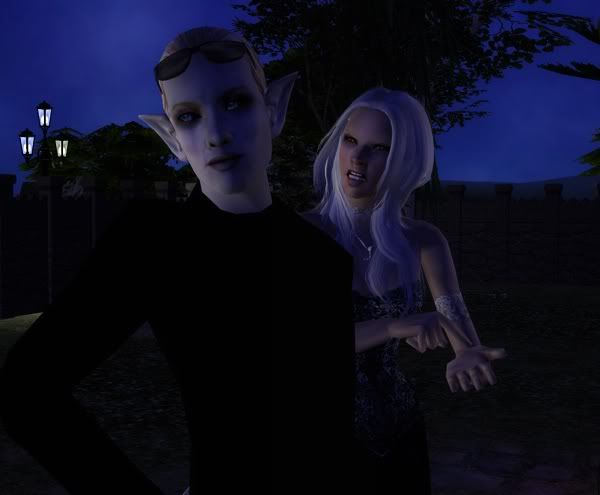 "Spare me your pandering, Sesana. Why are you really here?"
"Valerie requires your assistance to continue," Sesana began forcefully. "You two share very similar traits and she needs your guidance."
Eckhard looked uninterested, "I've showed her how to function without eyes, what more is left?"
"You are truly foolish, Eckhard Koenig." Sesana ground out angrily. "How dare you deny your purpose! What do you wish, Eckhard? That Valerie was your child? Or perhaps you wish her to be a replacement for Abigail–"