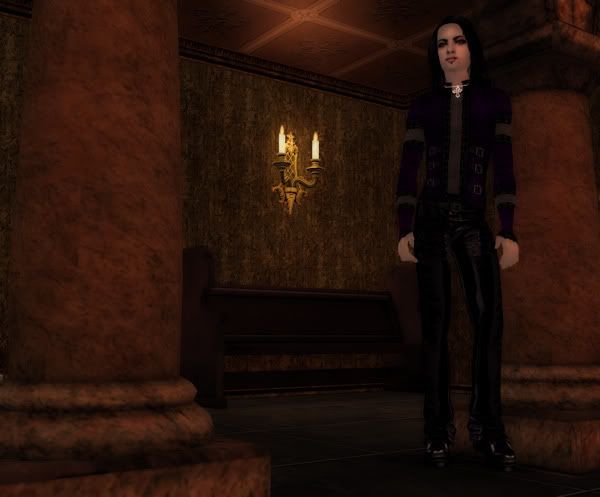 The blood's on the wall
So you might as well just admit it
And bleach out the stains
Commit to forgetting it
You're better off empty and blank
Then left with a single pathetic trace of this
I'll chain you to the truth
For the truth shall set you free
I'll turn the screws of vengeance
And bury you with honesty
I'll make all your dreams come to life
Then slay them as quickly as they came
Smother another failure
Lay this to rest
Lamb of God, "Laid to Rest"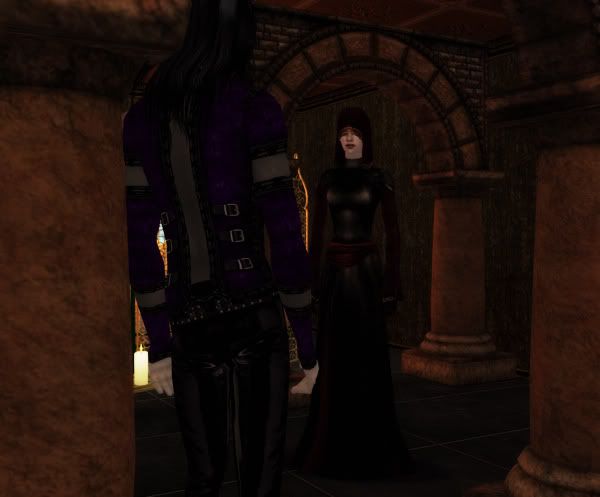 Nicolas sighed, rolling his eyes. He'd been waiting for what seemed like forever. His back was beginning to ache, the column he rested against hardly built for comfort. Finally, the sound of the doors opening roused his attention and Samaria appeared before him.
"Did you wait long?" She asked, her voice carrying the same monotone as always.
"No," he lied, pushing himself off the column. "I just arrived."
She seemed pleased with this and said, "why have you come, Ratis Nicolas?"
"Didn't you send for me?" Nicolas replied, obviously confused.
"Oh, did I?" Samaria thought about it for a moment before continuing, "I suppose that I did. Well, it was only because I heard that you were seeking me. Were you not told that Era Onael sent me here?"
"No, I wasn't."
"How strange," though her voice said the opposite, almost as if she knew something Nicolas did not. "What purpose did you have with me?"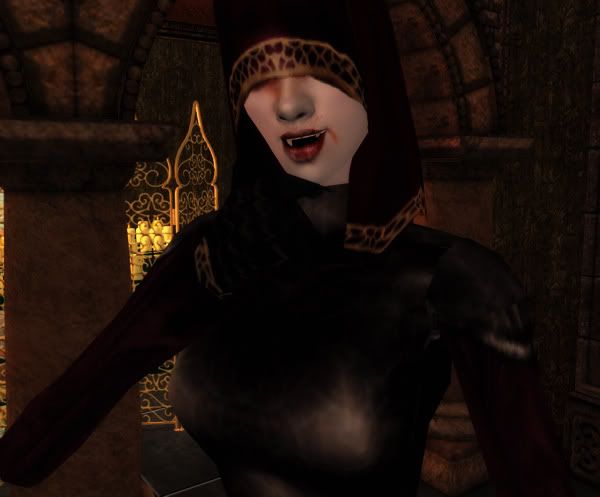 "It didn't work," Nicolas sighed, slouching.
"Of course not," Samaria replied, her lips curling into a smirk. "I never said that it would. I only said that it would buy you time and it did. You are still alive, are you not?"
He grumbled, "I wish you damned people would stop jerking me around…"
"That is the way of things here, Ratis Nicolas. Haven't you realized that yet?"