Where is the gain in all the hell you bring
In the search for something new?
Because the birds won't sing when their cages stink
So think of something else to say
Because things are changing
Your hands, held tight around
The throat of what it is to live these days
And we choke on the pain feed into our heads
We're not gonna be here when you get back
I want to write your name into my flesh
I want to be in love with myself again
I want to bring it down
I want to bring it down
I believe that things are changing
For the best
And all the rest into the flood
All of me has to bleed
But part of me has got to be alive
Deepfield, "Into the Flood"
"I am here, Seer," Sanctus Unus said suddenly, appearing behind Valerie. If the Seer was startled, she said nothing. "I hope you have come to answer my call."
Valerie was still not fully used to her new 'state' of being. Calling someone to her was simple, but to answer the call of Sanctus Unus? It was worse than any alarm she'd ever heard–ringing constantly, endlessly throughout her head until finally, she gave in. It took her nearly ten minutes to dull the sound and build concentration to come here. Now that it was gone, Valerie was surely thankful, but afraid.
"What would you ask of this one, Sanctus Unus?" Valerie's head hung low, respectful and obedient. The action also helped to hide the emotion that crept onto her pale face–the realization of the call becoming ever more clear.
"You know already, do you not, Seer? Beryl Cross has yet to be dealt with… and my time grows shorter with every word I speak. Do you understand? I must see her–you must bring her here, to me immediately."
"B-Beryl?" The last Valerie had seen of Beryl, she was speaking to Christian on the balcony. To take her away now would be disastrous. The young Seer knew the nature of their conversation very well and was quite aware of its importance.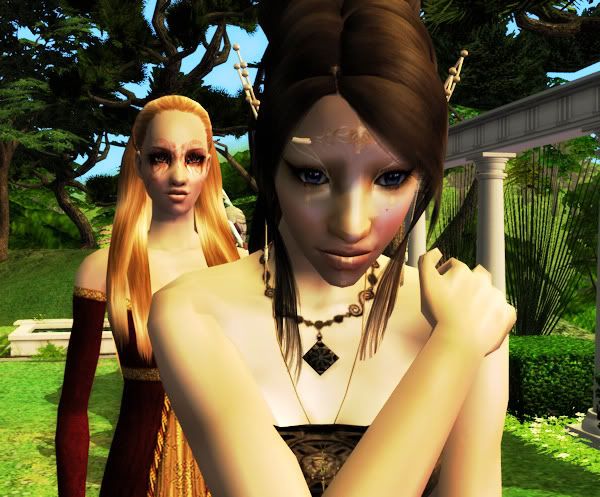 "I… I can't," Valerie replied suddenly, surprised as her arms entwined around her torso, gripping tightly. Her soul may have changed, but her body continued its old habits. "I can't take her away, not now… not yet."
Sanctus Unus was not pleased with this answer, "perhaps you do not understand the gravity of the current situation, despite your obvious ability to see it more clearly than any other. I will be gone from this world soon, forced into a slumber where only the calls of you and the chosen will awaken my consciousness. Our bonds will enable our success, as I will be able to guide you, even in my restive state. However, this cannot come to be if the one called Beryl Cross is not addressed properly."